12 Most Profitable businesses in the Philippines with Small Capital Need
Filipinos are usually accustomed to the "norm" of working from 9 to 5 and coming home exhausted and sleepy, not having enough time for their families as a part of their dedication to their work. Who could blame them, people need money to live, and in order to get the money, you have to work. But the meaning of work is different in the minds of each and every Filipino roaming the country.
To some, work is manual labor. You go abroad, hoping to get a chance to land a great job and leverage that insane dollar to peso exchange rate and live a life of luxury, otherwise you're stuck with average local pay that could only help you survive until the next pay comes.
But to the chosen few, the meaning of work is pure business. Creating your own income, being your own boss and choosing when and where to work. Unfortunately, not everyone has the capital to launch their dreams of becoming business owners, or so they say.
To make the long story short, you don't have to have an enormous stack of savings in order to jump-start your entrepreneurial journey. All you need is grit, hustle, passion – and of course a minimum capital, then you're good to go! Here are some of the best and most profitable business in the Philippines you can start right now with little to no capital.
1. Pandesal bakery
Pandesal is a very dear in the hearts of the Filipinos. From morning to night, you can always find someone who craves for hot pandesal, partner it with hot coffee and the all-time chocolate spread, you are sure to have raving fans. Starting a bakery business, in general, is basically easy and low-cost compared to other established bakeries out there like: Pan de Manila and Julie's Bakeshop to name a few. All you need is an average space, standard ingredients and the recipe for a memorable pandesal experience. Keep in mind that people become loyal customers because if the quality of your product, so before starting make sure that you have an incredible recipe that the locals will love and adore this can be really profitable business in the Philippines with small capital down if you just follow this advice: The secret to any business are raving fans.
2. AutoCAD Service
This one is specifically for engineers and architects who want to impart their skills in exchange for extra cash, but if you're willing to learn and specialize in AutoCAD, then, by all means, do so. Not only is the demand for this skill increasing day by day, a huge number of people, even businesses are willing to pay a lot of money for professionals in this type of business, which makes it a really great sideline for people who are looking for a quick buck. Or even a full-time business if you want to pursue it for long-term passive income.
3. Ukay-Ukay Business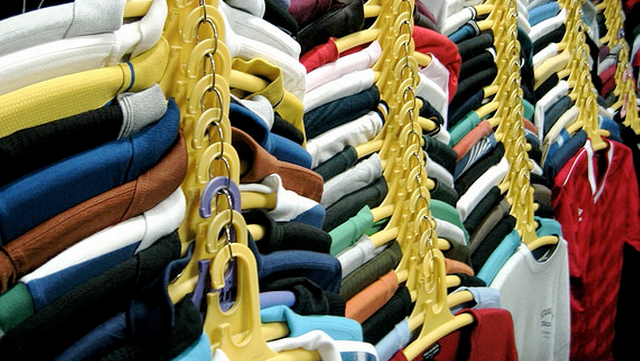 You know how real estate investors "flip" houses and make huge profits from their endeavors, well you can do that too with clothing! All you have to do is rent a space, buy cheap and potential clothes, do some minor alterations if needed, then sell with a top up price. The best part about this business is you can do it online too! A friend of mine buys used shorts and tees. Cleans them, and decorates them with patches, beads, and other accessories, then sell them on her Instagram page. She shared with me she was able to make Php25,000 in her first month. There's no question that this is a profitable business in the philippines with small capital investment that anyone can start right now.
4. Mobile Phone Loading Business
This is a bit common, but even in a crowded market if you add something unique and exotic you can stand out from the rest of your competitors. The cellphone loading business is a great way to earn extra money, but first, you need to differentiate yourself from your competitors. One great way you can do this is by giving free candy for every Php20 load that your customer will accumulate. You may spend a little, but the return on your investment will more than suffice for the loss. Our neighbor uses a simple strategy so that majority of the people in the village will come to her for load – She gives a 5% discount for every returning customer she will have in her cellphone reloading business. She's a true entrepreneur, by leveraging the needs of her customers and feeding them with great promos to capture their attention, she dominated her micro industry. And you can, too!
5. Rice Reselling Business
Rice is a basic commodity and need, every Filipino eats rice, except maybe diabetic ones. the point is there is a huge demand for rice, and when there's a huge market (demand) there are huge profits waiting to be made. It doesn't take much to set up a rice retailing business, all you need is a kind supplier (the ones that give discounts are the best!), a small dry place, and a good location that a lot of people will be passing by day by day, or even a good place as long as the locals will know your presence and your business. This is a proven income generating investment and a profitable business in the philippines with small capital requirements.
6. Street Food Stall Business
Filipinos love street food so much that at every corner there's a street food stall that's ready to serve them their sinful cravings. Plus, not everyone can afford to go and dine in fancy restaurants; a great way of building a profitable business in the philippines with small capital is by renting a food cart, hiring a cook and supplying the public with their all-time favorite: street food! Another key factor in establishing a micro business is by going to the crowd; find the market and supply the demand. Food is a basic need, and people love street food, or at the very least most of them do. Don't let go of a hungry market, fulfill their needs and gain profit from it.
7. Native Product Reselling Business
Everyone loves to travel and taste exotic delicacies, but not everybody can do what their hearts want. Bringing the product to the customer is a great way of modern marketing. Now, you don't need to go to Baguio to enjoy their well-known specialty ube and snowballs. You can save yourself the trouble and expense of traveling to enjoy their local tasty delicacies. Just go to the nearest store that resells native food straight from the original source and enjoy! or better yet, why not be the reseller and make money out of it. There is a huge demand for native food, and you might just hit the gold mine with this one. The best part about it is that you don't need a huge capital to start the operations.
8. Affiliate Marketing
In the world of online occupation, marketing plays a big part in money distribution. So, if you're looking for a great way of gaining passive income – affiliate marketing is a good choice. You don't even need any capital for this one! All it requires is that you have a website, blog, or Youtube channel that has a large fan base or a steady flow of active traffic. This is incredibly important because you only make money when somebody clicks on your advertisement, or if someone buys it. Basically, affiliate marketing is like a partnership where you advertise a company's product for a commission based payment. Thousands of people are making a living doing this, some even turn it into a full-time gig which makes it an amazing choice for a profitable business in the philippines with small capital down.
9. Blogging

If you have a passion for a certain subject and you want to share it with the world, then blogging might be perfect for you. There are a number of people who earn an estimated amount of Php 300,000 monthly just by writing about their niche. But, keep in mind these people spend an enormous amount of their time and effort in order to get those numbers. Something that not everyone can do, however, you can still earn a decent amount of passive income through your blog. It's relatively low-cost, with an initial investment of only Php 1,500 – 1,700 for both the domain name and web hosting. All you need now is a niche and the passion for writing.
10. Social media marketing business
Marketing is truly a lucrative industry, and if you combine it with the leading platform for customer acquisition – social media, you have the recipe for business success. Hailed as the best method of marketing by several companies, there has never been a shortage of social media marketers, especially today. If you want to tap into the vast world of marketing, this type is the way to go if you lack major funding. It doesn't need much in terms of capitals which means it's a really great and profitable business in the philippines with small capital requirements that anyone with the knowledge of marketing could do. You can start as an individual, then build a team as you grow. Both of which are more affordable compared to starting a traditional marketing firm.
11. Property Consultancy Business
A.K.A being a sales agent, hundreds of men and women have built their riches through this industry. You don't need much to get things going, at the very least all you need is to have finished at least 2 years in college or 90 units in a CHED (Commission on higher education) accredited university/college. If you have a good police record and are registered in a legit broker, then you're good to go. Just apply for a PRC accreditation, submit the necessary documents, and pay the registration fee. From there, make sure to attend your broker's training and be the best salesman you can be! In the right hands, this can be an incredibly profitable business in the philippines with small capital down. You don't want to waste this opportunity
12. Events planning Business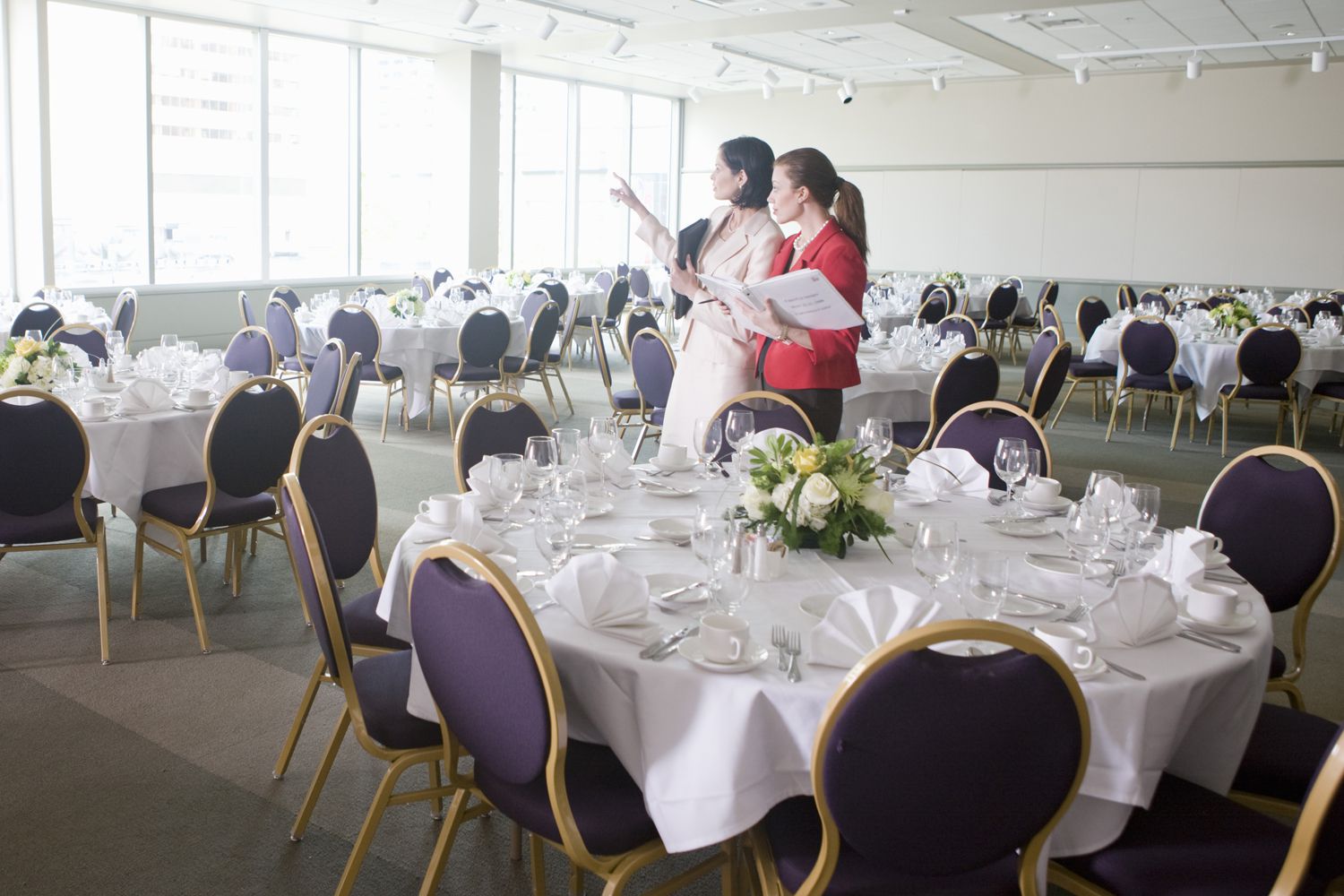 Just like the example above, events planning usually don't require grand sums of money for capital, unless you partner it with a catering business. Starting is relatively easy too! During your infancy stage, the greatest asset that every events planning business should have is manpower. You could last a year and never have to deal with equipment needs, but you won't last a day or two without people to support your chosen business. When it comes to capital, the labor cost takes most of the percentage, but if you want to reduce the costs, maybe you can negotiate a deal with them. People can be persuaded, they're not machines.